MAJOR RESEARCH AND INNOVATION AREA
Human-centered artificial intelligence in Île-de-France
What is
AI4IDF

?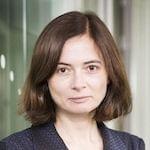 Listen to Isabelle Ryl (INRIA) explain it in 2 min (in French)
The aim of AI4IDF is to capitalize on the scientific and industrial fabric of the Paris Region to make it a key player in the construction of a frugal, reliable and efficient Artificial Intelligence (AI), designed to cohabit with human beings and assist them in their decision-making.
AI4IDF aims to deepen knowledge in AI while keeping the human being at the center of its concerns. Paris Region (Ile-de-France) must play a major role in this sector of the future, through its scientific excellence and incomparable ecosystem.
Learning and optimization
NLP and dialogue with humans
Robotics, motion and human interaction
AI in people's lives
Our newsletter
Subscribe to our newsletter to receive all the news in your mailbox once a month.
You're almost there...
To confirm the subscription to our newsletter, you must click the confirmation link in the email we've just sent you.